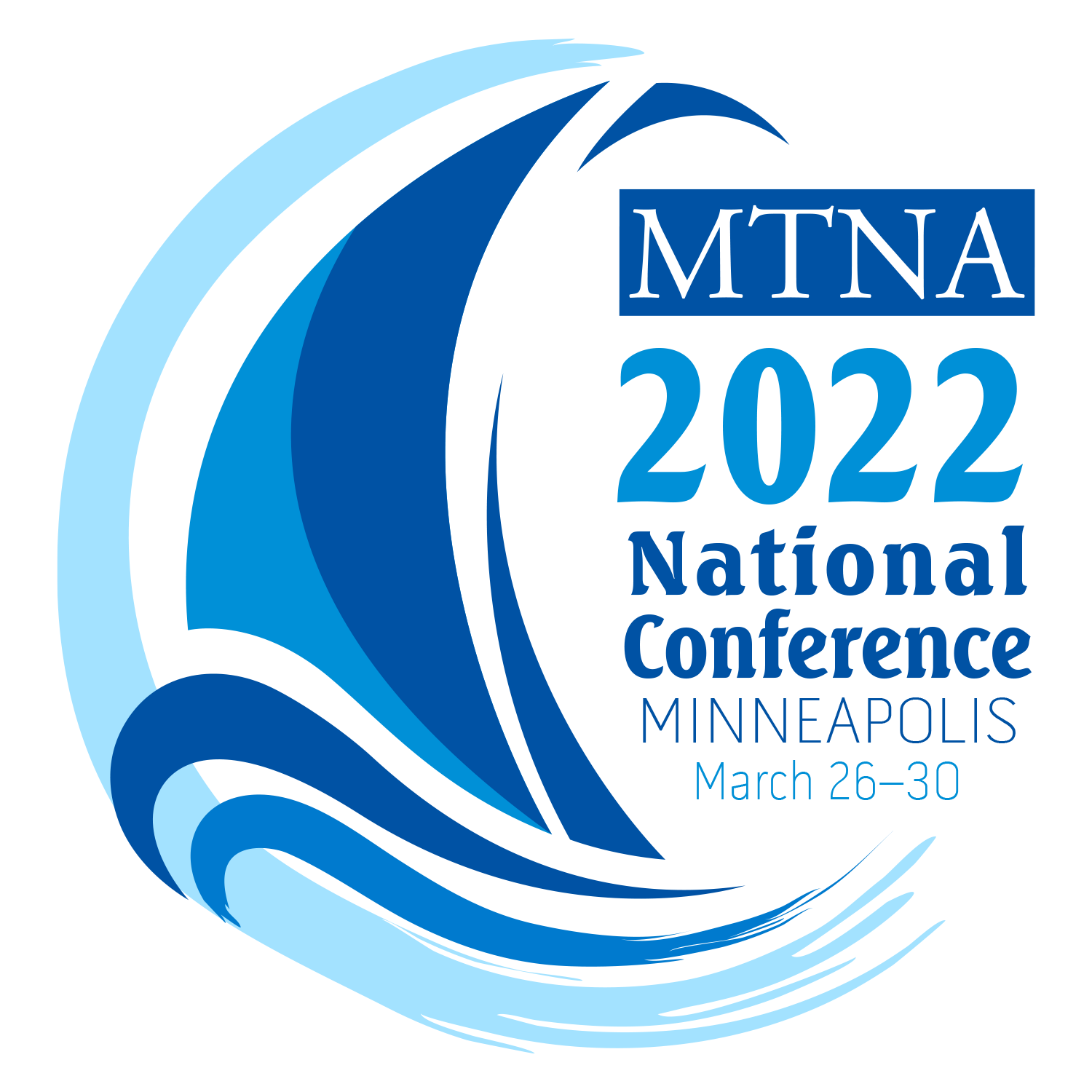 Conference Session Proposals
Proposals must be submitted online and received no later than 3:00 p.m. Eastern Time, April 12, 2019. The deadline will be strictly enforced.
Conference sessions are generally 60 minutes in length inclusive of introductory and closing remarks, and Q & A. Additional consideration will be given for 20-minute sessions for an Accelerated Learning Track.
Membership in MTNA is not a requirement to submit a proposal or present a session.
All selected presenters are required to register for the conference. Presenters do receive a discounted registration rate.
Proposals should not be commercial in nature.
Proposal title and equipment needs should not be part of the 250-word proposal or 35-word description.
Please be aware that extensive formatting in the description or session title can cause submission errors.
Be case sensitive—type in all caps, including names, titles, etc. is not necessary.
Presenter photos

*

should not be part of the resume. Photos will be uploaded separately.
Resumes/biographical or curriculum vitae should include presentation experience if possible. Resumes should not exceed 1 page per presenter.

*

Only Word, PDF and text documents will be accepted.
Please have the following information ready before submitting a proposal:
Contact mailing address and e-mail
250-word proposal (full description of the proposal)
35-word session description (description that will appear in the program book)
One-page resume for each presenter (Biographical or Curriculum Vitae are acceptable)
35-word bio for each presenter
Color photograph of each presenter
* The resume(s) and photo(s) will be uploaded as individual files and each file title should contain the name of the presenter for example: JohnSmithResume.doc or JohnSmithPhoto.jpg (or other image files).
If you have any questions about the conference proposal process, contact Tonya Schauer at (888) 512-5278, ext 245 or tschauer@mtna.org.